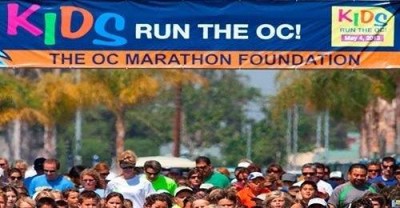 City of Santa Ana, Downtown Orange County
Community Alert: MAYOR PULIDO RECOGNIZES THE OC MARATHON FOUNDATION BOARD
Mayor Miguel Pulido will recognize the OC Marathon Foundation Board of Directors for their outstanding service to the City of Santa Ana at Tuesday's City Council Meeting.
Thanks to the work of the OC Marathon Foundation Board, more than 105,000 race finishers have experienced the beauty of Orange County since 2004. This includes participants from 22 countries and 46 states in 2015 with over 15,000 registrants for the full, half, and 5K races. Going into its 12th year, the 2016 OC Marathon course will traverse the City of Santa Ana for the 8th time.
The OC Marathon Board and its charity partners have raised over $4 million for many great causes and take special pride in their commitment to our youth, particularly thru the Kids Run the OC program. This program is a 10-12 week program that promotes an active and healthy lifestyle to kids to help prevent the onset of child obesity. During the program, kids have practice before, during or after school, where they accumulate a total of 25.2 miles of exercise through fun play activities. At the end of the program, each student is be ready to finish their own marathon by completing their final mile at the Kids Run the OC event held in conjunction with the OC Marathon finish line events. As one of the largest youth running events in the country, children from five Santa Ana schools participated in the program last year, including 456 from Greenville Fundamental.
Please join the Mayor and City Council in recognizing the OC Marathon Foundation Board for their outstanding work in our community by attending Tuesday's City Council Meeting or visit http://www.santa-ana.org/coc/granicus.asp to see it streamed live on the web.
The Council Meeting will be held on Tuesday, September 1st at 5:45 p.m. in the Council Chambers, located at 22 Civic Center Plaza, Santa Ana. A map with parking information is available at: www.santa-ana.org/CivicCenterMap.
###