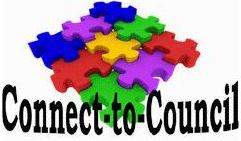 PRESS RELEASE, FOR IMMEDIATE RELEASE: Aug 26, 2015
Connie Hamilton, Connect-to-Council, 714-745-1692, connect-to-council@earthlink.net
Connect-to-Council to present forum: Santa Ana Community Policing for the 21st Century
Santa Ana, CA, –The Connect-to-Council organization, along with NeighborWorks OC and OC Human Relations, will present "Santa Ana Community Policing for the 21st Century", a forum for concerned residents of Santa Ana. This forum will feature a panel of community members and experts discussing the most effective Community-Policing methods for today's challenges and for the future of Santa Ana.
This forum will take place on Wednesday, September 16, 2015, from 6:45-8:30 p.m. at the Immaculate Heart of Mary Church, located at 1100 S. Center St, in Santa Ana.
Connie Hamilton, Chairperson of Connect-to-Council, states, "We are presenting this forum to discuss ideas and concepts for the best community policing strategies. The key components of communityoriented policing rely on two main factors: community partnerships and problem solving."
The forum will feature a diverse discussion panel to include
Carlos Rojas, Santa Ana Chief of Police
James Armendaris, OC Human Relations
Carroll Seron, Professor, Department of Criminology, Law & Society, UCI
Gaby Hernandez, Community Activist
Brian Leal, Youth Advocate
Lee de Leon, President of Templo Calvario CDC.
The panel will be moderated by Erika Aguilar, Orange County reporter from KPCC, 89.3 Southern California Public Radio. For more information, visit: http://connecttocouncil.org/
The public can submit questions, comments and/or suggested topics in advance for the panel participants via http://connecttocouncil.org/police-forum/ #SACommunityPolicing.
About Connect-to-Council:
Since its creation in 2009, Connect-to-Council has been an all-volunteer organization dedicated to connecting Santa Ana residents with the members of their city council and other government resources and staff to help them resolve concerns in their neighborhood. The Connect-to-Council organization has presented numerous local resource events and candidate debates and forums.
# # #