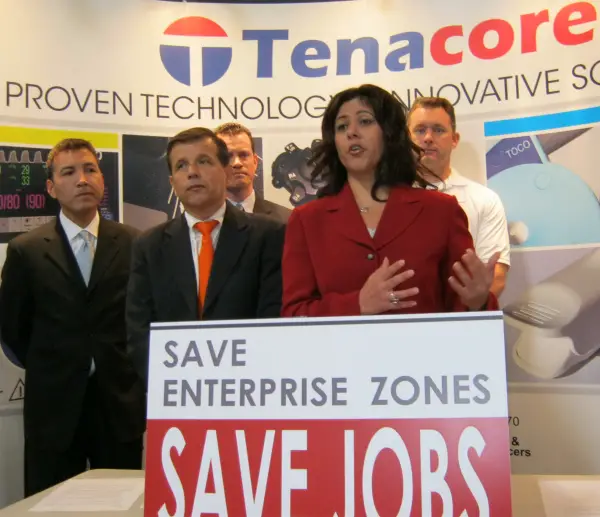 By: Santa Ana Mayor Pro Tem Michele Martinez
In a few weeks the mobile food vending ordinance will be coming back to the Santa Ana City Council for consideration. I want to make it clear that I support mobile food vending! But Produce and Food Trucks in the City of Santa Ana have existing regulations that do not adequately address the challenges of operating food /produce trucks in our city today. Santa Ana must attempt to balance entrepreneurship with the quality of life and preservation of public health and safety for all. We must take a look at the following 4 policy areas and come up with a balance approach that considers the economic and social impact for all Santa Ana Residents.

Economic Activity – aspects of food truck regulation that could potentially enhance economic development (e.g., streamlining permitting processes and permitting costs)
Public Health – aspects related to sanitation and food safety
Public Safety – aspects related to the utilization of private property, vending proximity to schools, and pedestrian safety
Public Space – aspects of food truck regulation that deal with the use of the utilization of public property to conduct business (e.g., time constraints, proximity rules, and geographic limitations related to density)
As a policymaker I have a responsibility to address and think critically about what and how we choose to regulate this industry. I am a big believer in Data and Technology and how we can use data to enforce and or redefine existing regulations but at this time this industry is not being regulated in our city.
To end, it is not my intent to get rid of taco trucks or criminalize this industry. The City of Santa Ana should encourage food trucks by supporting policies that support fair competition and seek to serve the local Santa Ana economy as a whole.
If you have suggestions to the 4 policy areas above that bring a balance approach please share them with me as I am doing additional research myself.