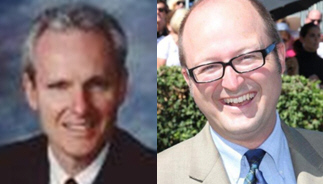 "Matt Harper, former deputy chief of staff to Supervisor Janet Nguyen who quietly transferred to the Orange County trash agency last month while preparing a run for the Assembly, has been officially warned to avoid any political activities while working as public affairs manager at OC Waste & Recycling for the next year," according to the Voice of OC.
This is based on an opinion written by Senior Deputy County Counsel Christopher J. Miller, which states that:
Neither candidates for county office nor county officials or employees may solicit political contributions from county employees or applicants for county employment.
No campaign contributions may be received or delivered in any county office or building.
But what about Orange County Clerk-Recorder Tom Daly?  We caught him after he sent an email to his workers asking them to attend a campaign fundraiser.  He sent the email during work hours to their work email addresses!  Here is his email: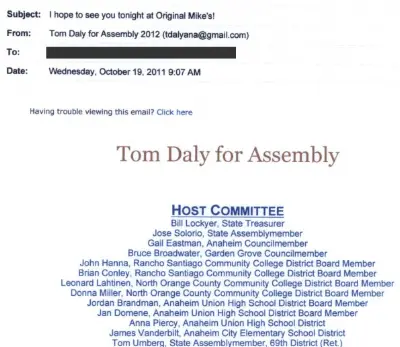 Why the Hell did Daly get away with this?
You can read our original post about this by clicking here.