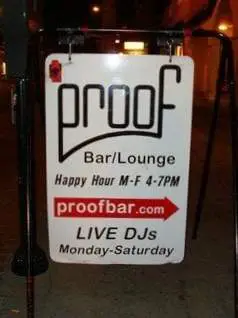 Yet another stabbing has occurred in Santa Ana, this time in DTSA as a 27-year old man was leaving the Proof Bar, at 300 North Broadway, where he had been drinking with his friends, according to the SAPD, Case Number 16-34291.
The attack happened at 12:17 a.m. this morning when the man in question stole a helmet from a motorcycle that was parked in front of Proof. The owner of the helmet and 6-7 of his friends immediately chased down the man and then assaulted him. One of the attackers, a male Hispanic in his 30s who was wearing a leather jacket, then stabbed the man twice in his abdomen.

The suspects recovered the stolen motorcycle helmet and left the area before the police arrived. The victim was transported to OC Global and is now in stable condition.