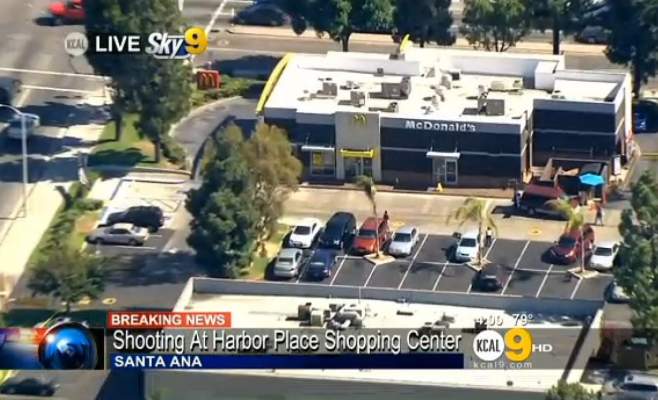 A suspect was killed by Santa Ana police after a short foot pursuit Tuesday afternoon, according to CBS News.
Authorities responded to a call of a disturbance in a parking lot near McDonald's at Harbor Boulevard and McFadden Avenue, at the Harbor Place Shopping Center, at about 3 p.m. An officer approached the suspect, which led to a short foot pursuit, according to KABC News.
The man then fled on foot and was shot in the 600 block of South Harbor Boulevard, where he died, Bertagna said, according to NBC News.
The Orange County District Attorney's Office will investigate the shooting, as it is protocol in all officer-involved shootings, officials said, according to the O.C. Register.
Click here to see a video shot at the site of the shooting by CBS News.