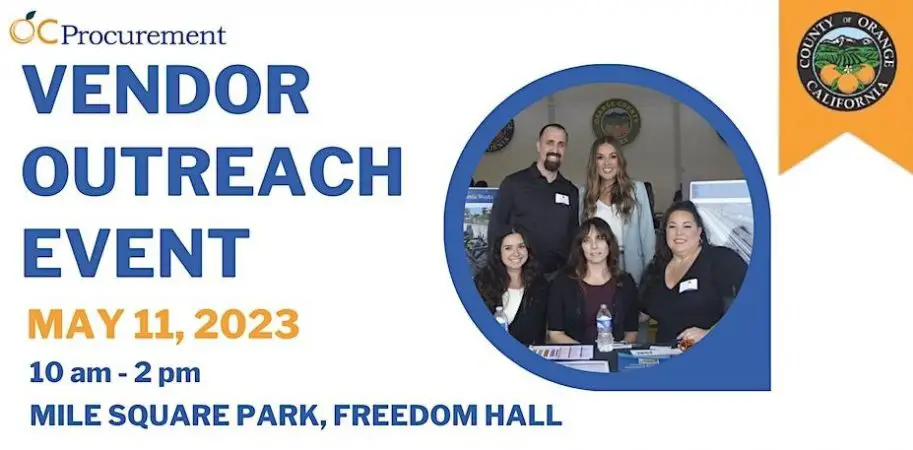 This Thursday, the Orange County Procurement Office will host a Vendor Outreach Event at Orange County Parks' Mile Square Park.
The County of Orange has over 4,800 contracts worth almost $13.3 Billion. The event is for businesses interested in partnering with the County to provide goods and services to the community and who want to learn more about leveraging the County's Preference Policies.
Freedom Hall at Mile Square Park
Thursday, May 11
10am – 2pm
Vendor tables are available in a limited supply.
Click here to reserve a spot!1