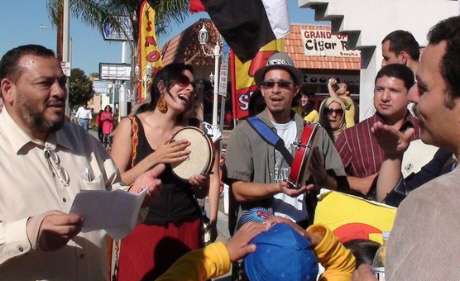 Latino Arab American Advisory Committee Civil Rights Training
February 19, 2011
9:00a.m. – 12:30p.m.
UCI-Social Sciences Plaza B Room: SSPB 1208
3151 Social Science Plaza, Irvine, CA 92617
Parking: http://www.uci.edu/campus_maps.php
Moderator:
Ray Cordova, South County Labor Chair
Introduction:
Rima Nashashibi and Benny Diaz, Co-Chairs, Latino Arab American Advisory Committee
Featuring:
Richard Sambrano, Civil Rights Co-Chair, League of United Latin American Citizens (LULAC), Retired Prosecutor
Sergeant Mike Abdeen, Los Angeles County Sherriff, Muslim Community Affairs
Closing:
Thomas Gonzales, California LULAC Civil Rights Chair, LAAAC Member
More information:
Benny Diaz, CA LULAC State Director, bennydiaz@sbcglobal.net, (714) 357-4328
Click here to RSVP on Facebook.