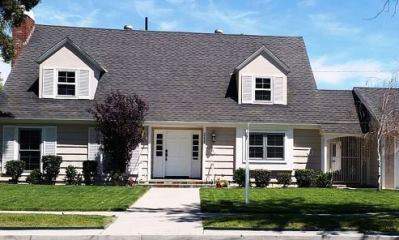 A realtor named Sarah Greenberg has inflamed her neighbors in the West Floral Park neighborhood by buying a home and turning it into a party house.
The home, at 2239 N. Rosewood Ave. was purchased by Greenberg in May.  At the time she told her neighbors she was going to live there with her daughter.  But that story changed quickly.  The home is now listed online as a vacation rental!
Her next door neighbor, Diego Matzkin told a friend of mine that his family's life has been turned upside down because of the noise and disruptions caused by the people who have been renting this home. Matzkin's wife and young son now sleep on the opposite side of their house because of the problems.  They have even purchase white-noise machines to try to reduce the noise coming from the party house.
Another resident on the block, Santa Ana Planning Commissioner Bruce Bauer, 51, emailed Greenberg to point out she was illegally running a "hotel" in the neighborhood, and she replied she had consulted with her attorney and changed her vacation rental to five bedrooms. The Homeaway listing was modified with the reduced room count and location as Santa Ana, according to the O.C. Register.
The city recently held an administrative hearing regarding this situation. Greenberg has two administrative citation fines for unpermitted property use and lack of a business license for the rental property and she tried to reduce these fines at the hearing.
The city is arguing that using a complete house as temporary lodging, regardless of the number of rooms, is not permitted in the area.
Greenberg has two similar listings for homes in Anaheim on Homeaway and is a licensed real estate agent.  She lives in Northridge.