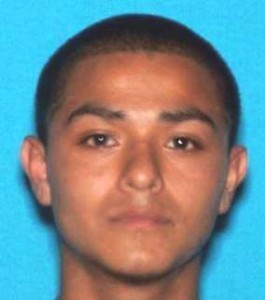 Santa Ana Police Department
UPDATE: Victim In 7-5-2015 Shooting Dies From His Injuries – Homicide Investigation
Victim: Kevin Jacobo (20) Santa Ana
On 7-6-2014 shortly after 9:00 am victim Kevin Jacobo died from injuries. This is now a homicide investigation. Detectives ask that anyone with information about this case please call SAPD Homicide detectives at (714) 245-8390 or Orange County Crime Stoppers at 1-855-TIP-OCCS.
Original Release: SAPD Homicide Detectives Investigating Shooting 2300 Block West Harvard
On 7/5/15, at approximately 02:12 hours, officers were dispatched to the area of 2300 W. Harvard regarding a shooting. A female caller advised that her boyfriend was shot. Upon arrival, officers found a male victim seated in a vehicle suffering from an apparent gunshot wound. The 21 year old victim was subsequently transported to an area hospital in critical condition.
Based on the victim's injuries and the circumstances surrounding the investigation, Homicide detectives were called to the scene. A preliminary investigation revealed that possibly two suspects in a white Honda Civic two-door fired at the victim and his girlfriend as they were traveling in the victim's vehicle. The suspect vehicle fled the area and has not been located. It was only described as a two-door stock Honda Civic.
###