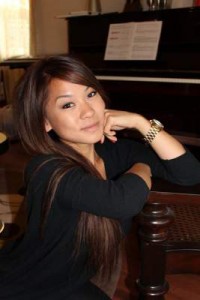 A judge has ruled that two women will stand trial on murder charges in connection with the death of a 23-year-old woman left unconscious and fatally injured after a fight outside a Santa Ana nightclub, according to the O.C. Register.
A judge ruled there was enough evidence to try Vanesa Zavala and Candace Brito. Both defendants have pleaded not guilty to second-degree murder in the death last month of Annie Hung Kim Pham, according to the S.F. Chronicle.
Santa Ana Police Detective Leo Rodriguez testified Monday that a third woman identified as "Amelia" whose photo was shown by police as a person of interest was seen in one video on the ground fighting with Pham.  Amelia is later seen fighting with some men in the street after the confrontation with Pham. The detective said officers have been trying to talk with her but so far have been unable to reach her, according to KABC.
Defense attorneys Tuesday also questioned why one of Pham's friends, who was  among a throng waiting to get into the Crosby, hadn't been charged with  attempted murder for kicking at the women identified as "Amelia," according to the L.A. Times.
Maybe those charges have not been filed because "Amelia" isn't dead and appears to be in hiding?
All that aside, the SAPD appears to have really stepped in it as they sent a detective named Patricia Navarro into the jail cell of Zavala to talk to her, after Zavala had asked to remain silent and had demanded an attorney.
Navarro said she never identified herself to Vanesa Tapia  Zavala when she secretly recorded their conversation in a jail cell, trying to  get her to share details about the fight outside a downtown Santa Ana nightclub  that left a recent college graduate comatose,  and then dead days later, according to the L.A. Times.
Veteran Orange County criminal defense attorney Paul Wallin, who I used to work for years ago, called this conduct by the SAPD "outrageous" and he is correct about that.  This is a huge faux pas by our temp police chief, Carlos Rojas.
Zavala told Navarro that Pham threw the first punch.
Does it matter who started this stupid fight?  No.  What matters is that when the murder suspects beat Pham to the pavement they kept on kicking her until she went into a coma.
Here is how the L.A. Times summed up the murderous attack:
So there, apparently, is all it was: A stupid argument. Emotions ran high.  People got out of control. Now one person is dead and two others, if convicted,  face long prison sentences, their lives to be ruined as well.

And for what? Because someone bumped into someone? Really?
Tell me again that this wasn't a hate crime!  Even if Pham threw the first punch you have to figure that hatred drove the alleged murderers into a frenzy.  The only remaining question is did both sides hate each other or did one side hate the other more?  And why isn't the Santa Ana City Council doing anything to resolve these racial tensions in our city?  Where is the Orange County Human Relations Commission?
And where does this leave Downtown Santa Ana?  How can we be proud of what DTSA has been turned into when young women are brutally kicked to death on DTSA's streets?