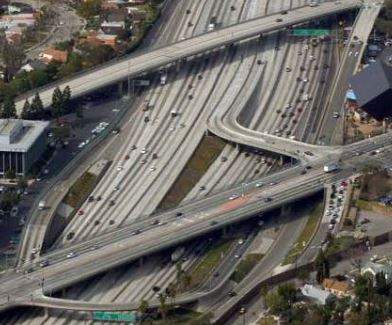 The I-5 Central Corridor HOV Project construction activities continue this week with paving activities that will require a closure for the left shoulder of the Northbound I-5 Main Street On-Ramp starting on Monday, August 3, 2020 through Friday, August 7, 2020. The Northbound I-5 Main Street On-ramp will remain open.
OCTA and Caltrans' construction team has been expediting this work while traffic demand has been relatively lower due to COVID-19. Should you have any questions or issues with the construction please call (800) 724-0353 or e-mail central5fwy@octa.net.
When fully completed, this project will add an additional carpool lane (for a total of two lanes) in each direction on I-5 between SR-55 and SR-57 to reduce traffic congestion, bottlenecks, encourage ride-sharing and improve traffic flow. Construction is expected to be completed in early 2021. To sign up for construction alerts or for more information, visit www.octa.net/i5Central.
Dates and times are subject to change if there is inclement weather or if there are unforeseen construction constraints.