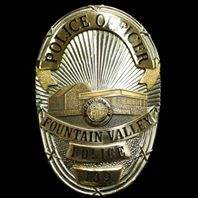 HOMELESSNESS ALONG THE SANTA ANA RIVER
By the Fountain Valley Police Department
The Department has received inquiries regarding an increase in homeless/transient persons who have taken up residence along the Santa Ana River and river trail area.
The riverbed and river trail are the jurisdiction of County of Orange and the Sheriff's Department. As such, the encampment and crime and quality of life issues related to it are not directly in our jurisdiction. The County and Sheriff's Department have a countywide strategy in dealing with these issues; including outreach, education and enforcement. Either this relatively new encampment or the homeless/transients that have lived under the overpasses of the Santa Ana River for many years have an impact on our community when they come into town. We deal with those issues as they arise as best we can.
There are several initiatives underway at the County and City level in order to address chronic homelessness. Unfortunately, many of the homeless are not always amenable to traditional housing alternatives or treatment facilities. Where possible, our officers attempt to arrange for services, especially in cases where the individuals are also in need of medical or mental health attention.
Interacting with the homeless/transient population in our community is a labor-intensive effort – this year alone the Police Department has responded to 800 calls for service related to this issue. We are acutely aware of the situation and will continue to monitor it, although we may see a growth in these sorts of encampments especially if the weather worsens.