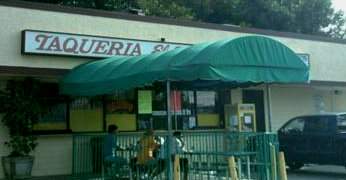 A homeless man was arrested on suspicion of grand theft Friday morning after the SAPD, with the help of a sheriff's department helicopter, found him hiding near Taqueria El Perico, 716 E. First St., where a man reported that his cellphone had been stolen, according to the O.C. Register.
Apparently the homeless man grabbed the cellphone from a fellow who was standing outside the restaurant, as he was talking to someone on the phone.  The homeless man then fled south on Hickory St., in Santa Ana's Ward 2, which is represented on the City Council by Councilwoman Michele Martinez.  Ironically Martinez herself has had both a purse and a bicycle stolen during her time as a City Council Member.
A helicopter provided by the Orange County Sheriff's Department happened to be in the area and ended up helping to track down the suspected thief, who was found hiding on the side of a house near Hickory and East Walnut streets.
While the homeless man was identified as the robbery suspect the phone was not immediately recovered.
The homeless man was arrested on suspicion of grand theft but his name was not released to the media.
Last year the Orange County Supervisors, including then Supervisor Janet Nguyen, who was representing Santa Ana, almost placed a homeless shelter right in the middle of a poor Latino neighborhood.  That move was thwarted when the Santa Ana City Council finally stood up to the Supervisors, but Nguyen has since been replaced by her right hand man, Andrew Do.  Nguyen has moved on to Sacramento, where she represents Santa Ana as its State Senator in the 34th State Senate District.