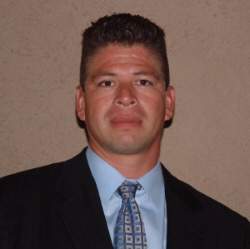 A friend of mine recently spoke to two members of the SAUSD School Board – and what they had to say about their colleague, Roman Reyna, was interesting.  Apparently Reyna is often late to School Board meetings and he even skips meetings.  They also said that he has lacked engagement and seemed disinterested.
Reyna's supporters have been adamant that he is all about the kids, yet he allegedly has a poor record at the SAUSD School Board and he is quitting the board after only one term, in order to run for Ward 5 on the Santa Ana City Council.

We have previously looked at Reyna's career.  This guy has spent his entire adult life working for the Santa Ana Parks and Rec Department, the Santa Ana Boys and Girls Club and the Santa Ana YMCA.  I guess if you need to hire a guy to throw a picnic or set up a volleyball game, then he's your man.
Reyna's opponent for Ward 5, Karina Onofre, has a college degree, which Reyna lacks, and is a professional property manager.  She has also run her own business, a publishing enterprise.  And she has attended every single candidates forum this year, while Reyna blew off the Santa Ana Chamber of Commerce forum, and the forty or so business owners who showed up for that event.
Reyna also is on record as supporting every single tax increase measure on the November ballot, and he also supported the red tape aspect of the bogus "Sunshine Ordinance" passed last week by the Benavides Council Cartel.
It is becoming increasingly clear that we need to vote for Onofre in Ward 5!