CAHSEE Suspended- Graduates from 2003 to 2015 Eligible for High School Diplomas
By: Marion Sistrunk, Business Analyst, Career College of California
If you were a high school student at any California school district and were unable to obtain your diploma because you could not pass the CAHSEE (California High School Exit Exam), then this incredible news is for you! Recently a bill was passed eliminating the CAHSEE, allowing thousands of former students the opportunity to obtain their high school diploma.
How do I know if I am eligible?
You were scheduled to be a graduate between 2003 to 2015.
You completed all necessary classes/credits. The only thing keeping you from your high school diploma was passing the CAHSEE.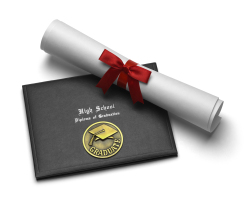 Where can I pick up my diploma?
You will first need to contact the high school you attended. Depending on how long ago it has been since you were a student, they may redirect you to the district office associated with your high school (be sure to ask for all contact information for the district). If the school you attended is now closed, you can contact the district directly. To access a list of high schools and districts in Orange County, click here.
What if I'm not sure I've met all other graduation requirement?
You can contact the high school you attended to find out if there was anything else other than the CAHSEE keeping you from graduation.
What if I am still confused?
Contact Career College of California for assistance. We can refer you to the district or high school you will need to contact. You can reach us here at 714-586-5775.
You can read more about the new law and the CAHSEE here.
About Marion Sistrunk
As CCC's Career Advisor, Marion assisted students in getting ready for their job search and professional interviews. Currently, she helps create awesome news posts to guide prospective students to the career they want. Marion holds a Master's Degree from CSU East Bay and a Bachelor's Degree in Sociology from UCLA. She is a frequent participant in 5k Mud Runs and she loves the outdoors (except when snow is involved). Her family consists of one awesome husband, a very cool baby and one giant cat.