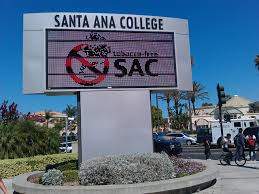 Governor Jerry Brown has signed a bill, SB 850, by Senator Marty Block (D-San Diego) that will allow community college districts to grant baccalaureate degrees. This will start out as a  pilot program  that will allow 15 campuses from 15 different districts to offer one baccalaureate degree each starting Jan.1, 2015 and ending in July 1, 2023. Programs would begin no later than the 2017-18 academic year.
Baccalaureate degrees offered at the chosen campuses could not be duplicative of degrees offered by the University of California (UC) or California State University (CSU) campuses. "It will be value added, not duplicative," Block said. The state's community college Board of Governors and Chancellor in consultation with the UC and CSU systems would select the participating districts and campuses.
SB 850 supporters include AMVETS, American Legion, the California State Commanders Veterans Council, the California Association of County Veterans Service Officers and 24 community college districts including those in San Diego, Los Angeles, Napa, and Imperial Counties. Business supporters include CalChamber, the San Diego Regional Chamber of Commerce, the San Jose Silicon Valley and Oceanside Chambers of Commerce, the Silicon Valley Chamber Coalition and the California Workforce Association. Also supporting SB 850 are the California Community College Chancellor's Office and the California State University system.
Block's measure received bipartisan support in the Senate and no "NO" votes in any committees.
Block is chair of the Senate Budget Subcommittee #1 which deals with education financing and is a member of the Senate Education Committee. Prior to Block's election to the Legislature, he served as president of the Board of Trustees of the San Diego Community College District and as a professor and administrator at San Diego State University.
It is too early to tell if this program will be tested out at the Rancho Santiago Community College District.  We can only hope!  If it does this is a real game changer for Santa Ana College in particular.  Perhaps the RSCCD Trustees will stick around and not try to get elected to other offices?