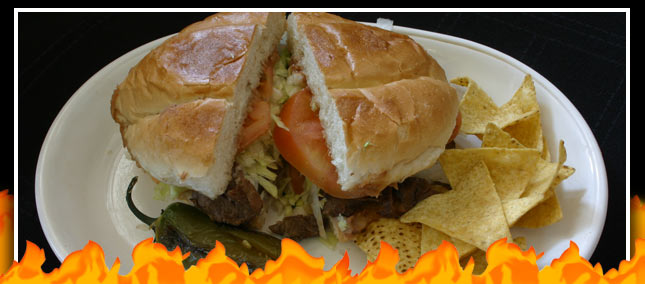 Have you ever enjoyed a torta before?  Tortas are Mexican sandwiches, and in my humble opinion they are better than any other sandwiches I have ever had.  They are better than Subway, by a long shot, and better than Lee's and Togos.  There really is nothing quite like a torta!
One of my favorite restaurants, El Pollo Norteno, offers tortas made to order, for dine-in or take-out, at their two locations in Santa Ana, as well as their resaurants in Anaheim and Garden Grove.  They also deliver!  If you would like to order tortas or one of their fabulous Family Packs, for deliver to your home or business, call 866-MI-POLLO.

El Pollo Norteno has an article about tortas posted on their new "Pollo Blog," and the article includes a great deal – a free torta when you buy one and two drinks. 
Their tortas come in a lot of varieties, including carne asada and their signature grilled chicken.  You can even buy a delicious carnitas torta, which is made of the most savory pork you will ever eat. 
To get the coupon for a free torta, click here.
You can visit their Santa Ana locations at 202 N. Grand Ave. and 1525 W. First St., #A.  Click here for maps to the locations.
Click here for El Pollo Norteno's full menu.