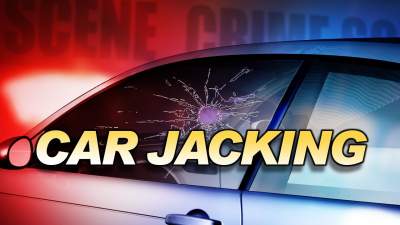 FOR IMMEDIATE RELEASE
Case # 18WF1349

Date: June 13, 2018
MAN CHARGED WITH CARJACKING, ROBBING, AND ASSAULTING LYFT DRIVER IN GARDEN GROVE
SANTA ANA, Calif. – A man was charged today with carjacking, robbing, and assaulting a Lyft driver in Garden Grove.
Defendant: Luis Alberto Zaragoza, 27, Garden Grove
Charged today with the following felony counts:
Carjacking
First degree robbery
Assault with force likely to produce great bodily injury
Sentencing Enhancements:
Maximum Sentence: 14 years and four months in state prison
Pre-trial Hearing on June 21, 2018, 8:30 a.m. at Department W-1, West Justice Center, Santa Ana
Circumstances of the Case
During the early morning hours of March 10, 2018, Zaragoza is accused of using the ride share app "Lyft" to request a ride from a bar in Garden Grove.
Shortly prior to 2:00 a.m., the defendant's Lyft driver arrived and Zaragoza is accused of entering the vehicle and instructing the driver to stop at a McDonald's drive-thru.
The defendant is further accused of yelling obscenities at the driver, assaulting the victim by punching and kicking him in the head, and dragging the victim out of the vehicle before fleeing the scene.
Garden Grove Police Department investigated this case and arrested Zaragoza on June 11, 2018.
Prosecutor: Senior Deputy District Attorney Paul Chrisopoulos, Special Prosecutions Unit.