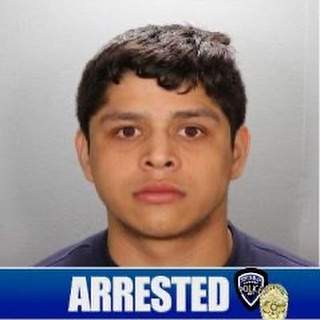 As part of an ongoing investigation, the Fountain Valley Police Department Crime Suppression Unit (CSU) developed information regarding an individual who was armed with a firearm and involved in narcotics trafficking.
On April 13th, 2021, Rigoberto De Jesus Morales, a 22-year-old resident of Garden Grove, was detained. A search warrant was issued for Morales, his vehicle and his residence. In total, Morales was in possession of a loaded Ruger 57 firearm, numerous other loaded magazines (to included high capacity magazines), 614 Adderall, 80 LSD tablets, 3.5 ounces of marijuana, 1,309 Oxycodone and approximately $12,000.00.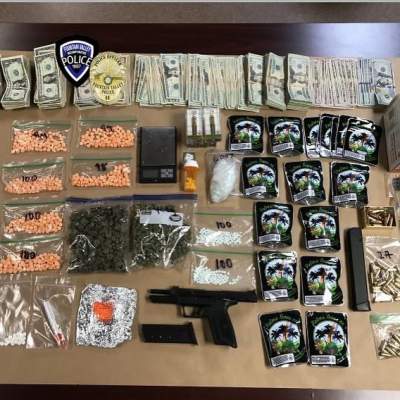 Morales was arrested for possession of Oxycodone, Adderall and marijuana for the purposes of sales as well as numerous weapons violations. Morales was booked into Orange County Jail and subsequently charged by the Orange County District Attorney's Office for the above violations.
These "Oxycodone" pills had a similar appearance to legitimately manufactured Oxycodone however they were made of fentanyl, which had been pressed into this shape. Pressed fentanyl pills have been associated with local overdoses. Investigations like these are part of an ongoing effort by CSU to combat the opioid epidemic. Incident 21-11263.