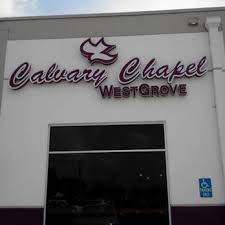 ORANGE COUNTY DISTRICT ATTORNEY PRESS RELEASE
TONY RACKAUCKAS, District Attorney
Susan Kang Schroeder, Chief of Staff
Office: 714-347-8408
Cell: 714-292-2718
Date: November 6, 2014
LAW ENFORCEMENT SEEKS POTENTIAL ADDITIONAL VICTIMS OF VOLUNTEER CHURCH LEADER CHARGED WITH UNLAWFUL SEXUAL INTERCOURSE AND LEWD ACTS UPON A CHILD
WESTMINSTER – The Orange County District Attorney's Office and the Garden Grove Police Department (GGPD) are seeking the public's help identifying potential additional victims of a volunteer church leader who is charged with unlawful sexual intercourse with a child and committing lewd acts upon a child. Vincent Daniel Lavello, 50, Garden Grove, is charged with one felony count of unlawful sexual intercourse with a child at least ten years younger than the defendant and six felony counts of lewd acts upon a child. If convicted, Lavello faces a maximum sentence of five years in jail. The defendant is being held on $50,000 bail. His arraignment is scheduled for Dec. 5, 2014, at 8:30 a.m. in Department W-1, West Justice Center, Westminster.
At the time of the crime, Lavello was a volunteer church leader at Calvary Chapel West Grove in Garden Grove.
Between approximately June 2014 and November 2014, Lavello is accused of engaging in unlawful sexual intercourse and committing lewd acts upon 14-year-old Jane Doe on multiple occasions. Lavello is accused of sending inappropriate text messages to Jane Doe, which his wife discovered and reported to the church pastor. The pastor contacted GGPD, who investigated this case. The defendant is also accused of grooming the victim by providing financial assistance to the victim's family, helping them get an apartment, and buying the victim gifts.
Anyone with additional information or who believes they have been a victim is encouraged to contact GGPD Detective Dave Young at (714) 741-5836 or Supervising District Attorney Investigator Kelly Core at (714) 347-8794.
Deputy District Attorney Lexie Elliott of the Sexual Assault Unit is prosecuting this case.
###