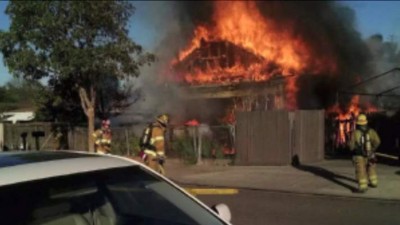 A Fundraising Fair is being held today from 8 a.m. to 2 p.m., to benefit the Availa-Espinoza family who lost their home and a car January 7th on Camile Street due to a fire.
Mexican food and snacks are now being sold until 2 p.m,, today at Russell Elementary School, 600 South Jackson Street, Santa Ana, CA, 92704.  For more information please call Erika 1714.788.1737 or Adalid 1714.273.0563.
If you happen to have a car you are selling and you wish to donate, you are wonderful!