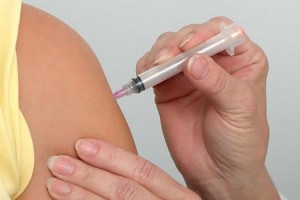 For Immediate Release: October 17, 2012
Contact: Nicole Stanfield nstanfield@ochca.com
HCA Health Policy & Communication
714-834-2178
Free Flu Shots on October 19
(Santa Ana) – Free seasonal flu shots for adults and children three years of age and older will be offered at five Orange County locations as part of a continuing series of emergency preparedness exercises. Vaccinations are provided on a first-come first-served basis on Friday, October 19 from 11:30 a.m. to 1:30 p.m. at:
Anaheim
Anaheim First Christian Church
520 W. South Street
Anaheim, CA 92805
Laguna Niguel
St. Timothy Catholic Church
29102 Crown Valley Parkway
Laguna Niguel, CA, 92677
Placentia
Champions Sports Complex
505 Jefferson Street
Placentia CA 92870 Stanton
City of Stanton Corporate Yard
8100 Pacific Avenue
Stanton, CA 90680
Westminster
Community Service Center
8200 Westminster Boulevard
Westminster, CA 92683
All five sites will feature a drive through option with walk up service available as needed. To receive a flu shot, participants should be feeling well on the day of the flu shot exercise and must complete a brief health screening to ensure they can safely receive a flu vaccine.
The event would not be possible without community partnerships, including: the cities of Anaheim, Laguna Niguel, Placentia, Stanton, and Westminster; the Orange County Sherriff's Department, the Orange County Fire Authority, Doctor's Ambulance Service, Emergency Ambulance Service, Shoreline Ambulance Service and CARE Ambulance Service, California State University, Fullerton – School of Nursing, Saddleback College School of Nursing, Stanbridge College School of Nursing, Concordia University School of Nursing, Cypress College School of Nursing, Anaheim First Christian Church, St. Timothy Catholic Community Church, and our volunteer organizations.
For more information, please visit www.ochealthinfo.com/freeflushot.
# # #