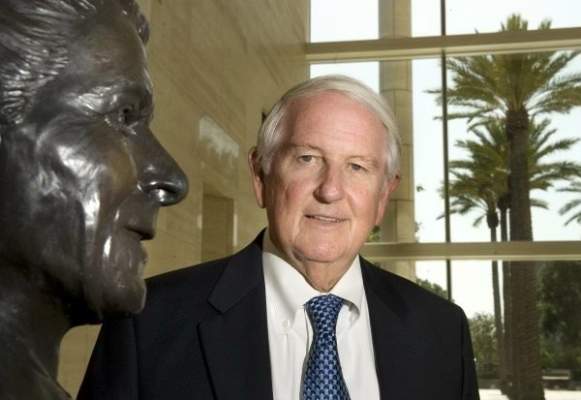 The City of Santa Ana is mourning the loss of former City Manager David Ream, who passed away on Dec. 26 after a long illness.
Ream served as city manager from 1986 until his retirement in 2011 and in other roles during his 32 years with the City, including executive director of Community Development. He helped bring about the development of many iconic Santa Ana economic drivers and cultural institutions.
"Dave Ream led Santa Ana through a rebirth that transformed our community and brought about much-needed economic revitalization," Mayor Vicente Sarmiento said. "With his numerous accomplishments, it's no wonder he was the longest-serving city manager in recent memory. Dave, although stoic by nature, had a gentle way of dealing with an increasingly diverse community. He will be remembered fondly, and our hearts go out to his family and loved ones."
Ream said in a 2011 Orange County Register article that his proudest achievements included the transformation of Fashion Square into MainPlace Mall, the construction of more than a dozen public schools, the creation of a network of neighborhood associations to foster communication between residents and city departments, the building of a new police headquarters, and the Bristol Street widening.
Ream was also at the helm during the reimagining of Bowers Museum, the opening of Discovery Science Center (now the Discovery Cube OC), and the redevelopment of downtown, including the Artists Village and Fiesta Marketplace plaza.
He is survived by his wife, Diane, and adult children. Funeral arrangements have not been announced.