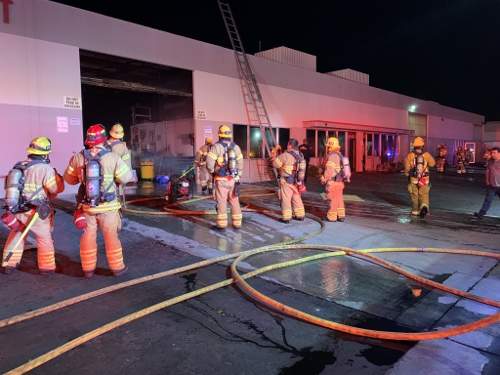 OCFA firefighters were busy in Santa Ana last night and early this morning as they battled two blazes.
The firefighters quickly knocked down a commercial structure fire in the 1900 blk of E. Pomona St. in
Santa Ana shortly after 11 p.m.
Sprinklers helped keep the fire in check before firefighters arrived. Investigators on scene. The SAPD provided assistance with controlling the local traffic during the fire.
The firefighters did not get to rest long after that fire as they got another call regarding a commercial fire at approximately 2:30 a.m. this morning at the 1200 block of S. Main St., just south of Lathrop Intermediate School.
They were able to knock down that fire in just 10 minutes- stopping it from spreading through multiple units.
The cause of the fire is under investigation. The SAPD again provided assistance with traffic management during the fire.