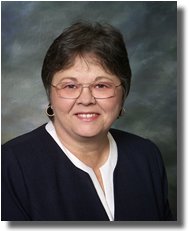 This just in from the Democratic Party of Orange County (DPOC).  They have finally hired a new Executive Director, Long Beach Council Member Gerrie Schipske.  What this means for Henry Vandermeir, who filled in capably during the search for a new E.D., is anyone's guess.
DPOC names Gerrie Schipske as new Executive Director
I am pleased to announce that Gerrie Schipske is the new Executive Director of the Democratic Party of Orange County.
Congresswoman Loretta Sanchez (D-47th CD) says, "I join with Orange County Democrats in extending a warm welcome to the Honorable Gerrie Schipske and congratulate the Democratic Party of Orange County on its selection of Ms. Schipske to serve as the DPOC Executive Director. I look forward to working with her and the DPOC in helping to elect Democrats as we move forward to the November 2010 elections."
"Gerrie is a great organizer, she will be a tremendous asset to the Democratic Party of Orange County and I look forward to working with her," said Rick Eiden, President of the Orange County Labor Federation and Executive Vice President of UCFW Local 324.
A native of Orange County, Schipske is a long time activist and public servant who has accomplished a great deal for progressive and Democratic ideals. She was first elected to public office in 1992 and served on the Long Beach Community College District Board of Trustees until 1996. Since that time, she has run against Steve Kuykendall for state Assembly and Steve Horn and Dana Rohrabacher for Congress. During her congressional race in 2000, she received the support of President Bill Clinton, and narrowly lost to moderate incumbent, Steve Horn by less than 1% of the vote. Her race was the 5th closest in the nation.
Schipske has continuously served her community.  She has served on Long Beach City committees, commissions and boards, as well as her current position on the city council. She was selected as a White House Fellow National Finalist, and afterward, President Bill Clinton appointed her to the Attorney General Janet Reno's Advisory Committee on Violence Against Women in 1998. She was appointed by the California Senate Rules Committee in 2007 to the California Medical Board where she serves as the first registered nurse to sit on the Board which licenses and disciplines California's 117,000 physicians.
Schipske is also the author of a book about "Rosie the Riveter" which honors those thousands of women from Orange County and Long Beach who stepped forward during World War II, taking jobs at Douglas Aircraft Plant in Long Beach , the largest wartime plane manufacturer, to help produce the aircraft needed to end the war.
"I am honored to be hired as the next Executive Director of the Democratic Party of Orange County and to be asked to carry out a winning strategy to 'Turn Orange County Blue' again through programs to increase voter registration, fundraising and candidate support," said Ms. Schipske.
Please join me in welcoming Gerrie Schipske as our new Executive Director.
In Unity,
Frank Barbaro, ChairDemocratic Party of Orange County
email: info@ocdemocrats.org
phone: (714) 835-5158
web: http://www.ocdemocrats.org/
200 N. Main St., Mezzanine
Santa Ana, CA 92701