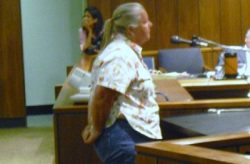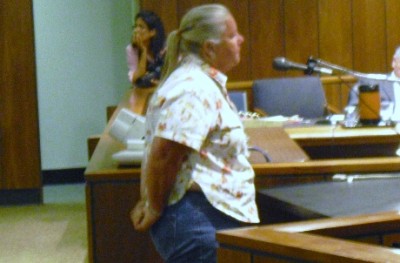 Well it looks like our good friend Debbie McEwen, city council candidate Helen Martinez and the French Park Neighborhood Association have provided us with yet more ammunition in our quest to cut off taxpayer subsidies for Comlink and neighborhood associations.  Their latest act of chicanery may finally be the undoing for this sacred cow and given our current budget woes it can't happen soon enough.
Neighborhood associations have been long portrayed as being "apolitical" apparatuses though anyone with half a brain knows this to be a blatant falsehood.  Well according to the official minutes of the September 1st meeting of the French Park Neighborhood Association Debbie McEwen openly used the taxpayer subsidized meeting to promote her political agenda and candidate of choice Helen Martinez.
The minutes state that McEwen, the associations co-President, "passed out flyers from Helen Martinez, who is campaigning to represent Ward 6".
If this meeting had not been subsidized by the taxpayers this may not be an issue, the problem for McEwen, Martinez and the FPNA is that the meeting had been.  According to an email that I received from city hall, the Community Development Agency's Shelly Landry-Bayle stated, "Staff was requested to send out flyers for the meeting since it elections for the FPNA board were being held."
Landry-Bayle tried to dismiss the actions of McEwen saying, "French Park NA operates very independently".  What Landry-Bayle means is that McEwen and the FPNA don't give a damn about the city's position that neighborhood associations are supposed to remain neutral in political races.  They apparently aren't so "independent" that they can soley fund their association and send out their own fliers.
This issue is far from over.  I have now contacted Assistant City Manager Cindy Nelson regarding this issue and asked for a clarification of the rules regarding neighborhood associations political activity.  I have also asked for an accounting of public funds in regards to the French Park Neighborhood Association.
Perhaps I should thank McEwen, Martinez and the FPNA for putting this on the radar.  There is a sentiment amongst the councilmembers whom I have spoken with that perhaps now is the time to look at ending the subsidies for Comlink and the neighborhood associations.  Given our budget problems there is agreement that cuts must be made and this isn't a bad place to look.