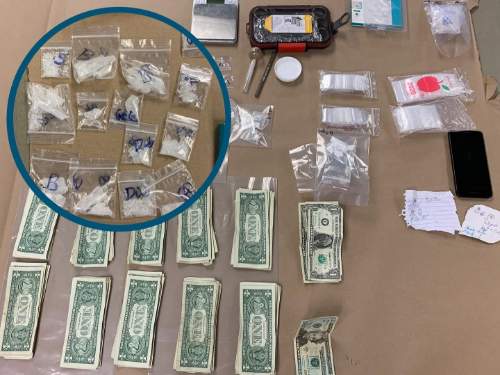 During a patrol check yesterday, at about 10AM, Costa Mesa police officers contacted an individual staying in the 2000 block of Harbor Boulevard who is on Post-Release Community Supervision (PRCS) with search conditions.
Post Release Community Supervision (PRCS) is a form of supervision provided to an offender who has been released from a California Department of Corrections and Rehabilitation (CDCR) institution to the jurisdiction of a county agency, pursuant to the Post Release Community Supervision Act of 2011.
During a search of the room, the police officers located 31 grams of methamphetamine, over eight grams of what is suspected to be fentanyl, a large amount of cash, a scale, and drug paraphernalia.
The individual on PRCS and another subject who was present were then taken into custody.