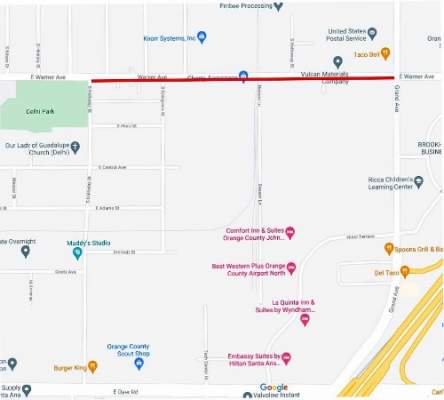 Eastbound Warner Avenue between Halladay Street and Grand Avenue will be closed on Saturday, August 21, 2021 from 7 a.m. to 4 p.m. This closure is due to a paving project.
Westbound Warner Avenue will be open to through traffic. Please follow the detour signs.
We recommend using alternate routes and plan for possible delays since this closure will impact traffic flow. We apologize for any inconvenience and thank you for understanding.
Cierre en Warner Avenue el Sabado, August 21st
Translations: