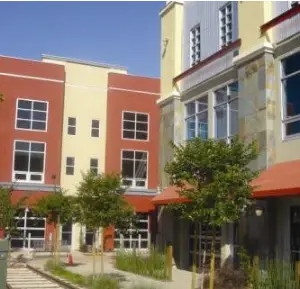 The City of Santa Ana General Plan Housing Element communicates goals, policies and programs to address the Santa Ana's local and regional housing needs. The proposed Housing Opportunity Ordinance is one tool to ensure future residential development projects contribute to the attainment of the affordable housing goals set forth in the Housing Element of the City's General Plan.
Below is listing of past meetings, as well as upcoming opportunities to participate in shaping the proposed Housing Opportunity Ordinance. For more information, contact Project Planner Sergio Klotz.
EDITOR'S NOTE: I have been told by Santa Ana Project Planner Sergio Klotz that all of the PowerPoint links below are now active and working.
Upcoming Meetings
Planning Commission Public Hearing
Monday, August 22, 2011
Santa Ana City Council Chambers
22 Civic Center Plaza
5:30 p.m.
City Council Public Hearing
Monday September 6, 2011
Santa Ana City Council Chambers
22 Civic Center Plaza
Immediately following 5:00 p.m. Closed Session
Past Meetings
Community Redevelopment & Housing Commission Study Session
Tuesday, April 5, 2011
Santa Ana City Council Chambers
22 Civic Center Plaza
6:00 pm
PowerPoint Presentation  – Staff Report
Planning Commission Public Hearing
Monday, March 28, 2011
Santa Ana City Council Chambers
22 Civic Center Plaza
5:30 pm
Planning Commission Study Session
Monday, March 14, 2011
Santa Ana City Council Chambers
22 Civic Center Plaza
5:30 pm
City Council Study Session
Tuesday, January 18, 2011
60 Civic Center Plaza, Police Community Room
Agenda – PowerPoint Presentation – Draft Ordinance Handout
Housing Opportunity Ordinance Advisory Committee
Thursday, September 30, 2010
Santa Ana City Hall
20 Civic Center Plaza, Rm. 1600
11:30 a.m. -1:00 p.m.
Agenda – PowerPoint Presentation
Housing Opportunity Ordinance Advisory Committee
Thursday, September 16, 2010
Santa Ana City Hall
20 Civic Center Plaza, Rm. 1600
4:00 p.m. – 5:30 p.m.
Agenda – PowerPoint Presentation