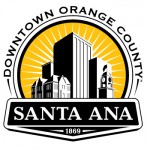 City of Santa Ana, Downtown Orange County
Community Alert: CITY ANNOUNCES SANTA ANA DOWN PAYMENT ASSISTANCE LOAN PROGRAM
SANTA ANA, CA (January 23, 2014) – Are you looking to purchase your own home in the City of Santa Ana? If you are a first-time homebuyer or have not owned property in the last 3 years, you may be eligible for a down payment assistance loan for up to $40,000.
For more information, Homebuyer Informational Meetings will be held at the City of Santa Ana Council Chambers on the following days:
• Thursday, January 30th at 11am
• Wednesday, February 12th at 11am
• Thursday, February 27th at 11am
• Thursday, February 27th at 6pm
Spanish Translation will be available at the Homebuyer Informational Meetings.
Applications are now available.
Please Contact: City of Santa Ana Housing and Neighborhood Development Division at (714) 667-2260
to receive more information on how to receive an application.
###