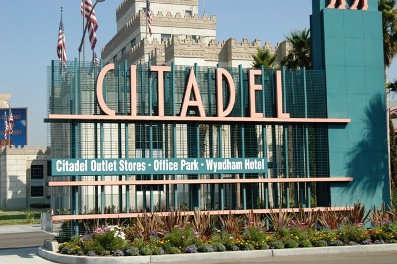 CALLING ALL NON-PROFIT GROUPS:
Citadel Outlets to Host 7th Annual Shopping Extravaganza, Raising Money for Local Charities
Los Angeles, Calif.—Citadel Outlets is inviting all local non-profit organizations and charities to raise money and awareness for their individual causes at the center's 7th annual Shopping Extravaganza, a special day devoted to shopping and pampering on Saturday, October 6 from 9 a.m. to 9 p.m.
Non-profits and charity groups are able to participate at no cost, and will sell admission tickets to the event. Citadel Outlets will provide promotional materials to assist with ticket sales. Tickets are $25 each, with $20 directly benefitting the involved charities.
Shopping Extravaganza is a full day featuring exclusive ticket-holder discounts, contests, goodie bags, complimentary baggage check, lunch in a hospitality area, a wine tasting tent, and eligibility to win over $75,000 in prize drawings. Prize drawing ticket sales also benefit participating non-profits and charities and are $1 each. Only ticket holders will be able to participate in this exciting event.
Groups interested in participating are encouraged to call (323) 888-1724 or visit www.citadeloutlets.com to download an application.
About Citadel Outlets:
Citadel Outlets is LA's only outlet shopping destination with more than 115 top brand-name stores and restaurants. Citadel Outlets has added 35 more stores to the collection including H&M, Nike Factory Store, Adidas, Crocs, Michael Kors, Coach, Juicy Couture, Vince Camuto and Not Your Daughter's Jeans. For more information on center-wide events and VIP Lounge updates, visit www.citadeloutlets.com.
About Craig Realty Group:
Craig Realty Group is a shopping center development firm based in Newport Beach, Calif. Founded by Steven L. Craig, the company currently owns and operates 10 centers in Arizona, California, Colorado, Oregon, Texas and Mississippi with plans to develop in New Jersey, Utah, Illinois and Hawaii. For development news and updates, visit www.craigrealtygroup.com.
###