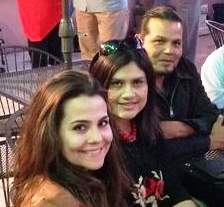 Now OC GOP Chairman Scott Baugh is singing a different tune – in the wake of the overwhelming defeat of the Republican Presidential nominee, Mitt Romney, by President Barack Obama. I saw Baugh on Rick Reiff's post-election TV show and he admitted that the GOP better figure out immigration. That is the message that both Iglesias and Onofre are now espousing as well.
Iglesias was victorious in her campaign for the SAUSD School Board. In fact she defeated two Democrats – Valerie Amezcua and Myriam Tinajero, who were supported by liberal SAUSD Trustee John Palacio and by the unions.
Onofre refused to commit her own funds to engage in direct mail in her campaign for Ward 5 on the Santa Ana City Council, and so she lost to Roman Reyna, an SAUSD Trustee who had much more name I.D. than she did. But Onofre now has set her sights on a higher goal – she tells me that she wants to run against U.S. Rep. Loretta Sanchez in 2014.
Click here to read the rest of this post.