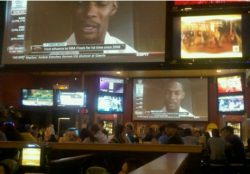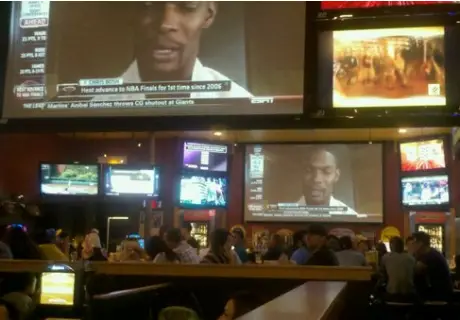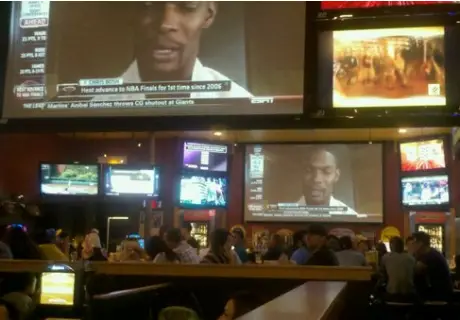 The world's largest Buffalo Wild Wings restaurant and sports bar opened to the public at 260 S. Brea Blvd. in Brea, on Monday, May 23.  Backed by local investors including several Southern California baseball and football players, the new $5 million restaurant is the latest redevelopment effort for downtown Brea by local business owner and former sports agent, Dwight Manley, who grew up in the town, according to Restaurant News.
Did you know that a Buffalo Wild Wings was going to open up in Santa Ana, over by Orchard Hardware on 17th and Tustin, back in 2008?  That didn't work out though as a handful of NIMBY residents in the northeastern part of Santa Ana protested the establishment's Conditional Use Permit (CUP.)  Eventually the owners of the proposed restaurant cleared out of town, abandoning all hope of ever being able to open for business here in Santa Ana.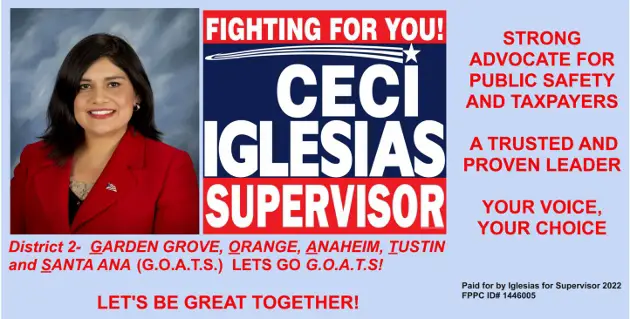 Here is what the NIMBYs' leader, Mike Tardif, posted about their protest on the Orange Juice blog article about the ill-fated Santa Ana Buffalo Wild Wings: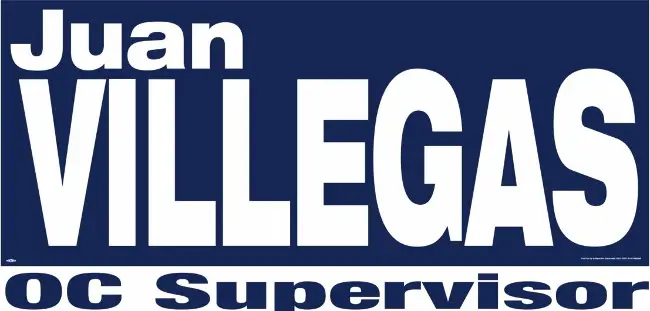 Dear Mayor Pulido and Members of the Santa Ana City Council:

We hereby request that the City Council call a public hearing concerning the alcohol (ABC) Conditional Use Permit granted to Buffalo Wild Wings, by the Planning Commission, for on-site sale of alcoholic beverages.

The residents of Parkwood, Meredith and Portola neighborhoods are very concerned that the negative effects of this "sports bar" on their neighborhoods have not been properly taken into consideration.

Respectfully submitted by,

Tom Childress
Kathy Ingersoll
Lee Ingersoll
Brad Day, Board Member Meredith/Parkwood HOA
Andy Martinez
Emmy Martinez
George R. Staff
Chrissy Staff
Rick Legowski
Peggy Legowski
Mike Tardif
Mercedes Tardif
Bridget Tardif
Tony Diaz
Jose Diaz
Carolyn Diaz
Muriel McCormick
Celesta Severtsen
Michael Severtsen
Jimmy Kabaian
Thomas Accongio
Nadine Accongio
Maria Cabrera
Milo Van Beck
These people are probably proud of themselves.  But what did they accomplish?  They cost our city jobs and tax revenue.  The newspapers are praising the new Buffalo Wild Wings in Brea today – but it should have been ours, here in Santa Ana, were it not for the selfish actions of a handful of NIMBYs.  What a shame.
So do you want to know what you missed out on fellow Santa Ana resident?  Here's a few comments about the new Buffalo Wild Wings in Brea, from their Yelp page:
"This place is definitely the place to be for a while… it's bringin in a lot of foot traffic into downtown Brea."
"This place was recently opened in Downtown Brea…must say it is in a prime spot…there was a lot of people there for some good food and of course the games on TV."
The restaurant overall is huge. There are TV screens on every walls. I will say that this place is a cool place to "hang out, watch a game, eat some wings, and drink some beers."
"Inside is fantastic. The downtown Brea area is a void of sports viewing bars. Literally no good place to watch a game or two…until now."
"LOVE this place! Incredible wings and flavors, like fifty different TVs (even have ones in the bathrooms lol), huge capacity, poker/trivia competitions, crazy wild and fun atmosphere and much more all for reasonable pricing as well."
"The place itself is awesome – TV's on every wall, all playing sports; the ambience upstairs is totally cool with the open deck and fire/water fountain upstairs.  Again, the place itself is 5 stars."
"All in all a great experience…..Would definitely come again."
Yep.  We could have had a Buffalo Wild Wings in Santa Ana.  But the NIMBYs killed it…and now it is in Brea instead.  Go figure.