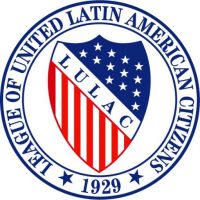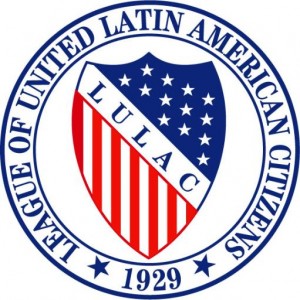 League of United Latin American Citizens
Santa Ana LULAC Council #147
Established: National – 1929 | Santa Ana – 1946
Orange County LULAC District #1
PO Box 1810, Santa Ana , CA 92702-1810
June 10, 2011 FOR IMMEDIATE RELEASE
Contact Persons: Zeke Hernandez, 714-661-4428 / Arturo Montez, 714-914-3154
Santa Ana LULAC Encourages County Redistricting Committee To Allow for Public Q&A on Submitted Plans
NOTE: National LULAC Press included as part of this release on redistricting lawsuit filing in Texas – Legal Team has been Preparing 1 year for Redistricting Process.
The National Office of LULAC (League of United Latin American Citizens) intends to keep a close eye in areas outside of Texas, where it has filed a lawsuit citing four new districts can be drawn "as a result of its fast growing Hispanic population, could be drawn in a manner that would create four new Latino performing districts."
Santa Ana LULAC received a request today (June 9) from National LULAC President Margaret Moran of San Antonio, Texas to keep National LULAC "abreast" of the situation in Orange County and California.
The local Santa Ana Council of the League of United Latin American Citizens (Council #147) has suggested a greater review by the County of Orange Redistricting Committee of submitted county supervisorial district map plans and allowance for questions by the public to the map-makers as it refines its recommendation process.
Santa Ana LULAC President Zeke Hernandez made this suggestion to county committee chair-
person Don Hughes on June 8 and followed up on June 9 to the whole committee by suggesting the format established by committee members leaves practically no opportunity for the general public to question map makers. Hernandez states, "The committee has adopted a status quo format, whereby individuals are allowed two minutes to address the committee, through the chairperson. Individuals do not realize if they are allowed to ask questions, as no announcements are made for public questions pertaining to the maps."
The committee simply has not prepared itself to receive public input and provide answers to important questions they may have after brief presentations of each map plan or after reviewing the maps. The chairperson inquired of staff what happens if someone has a question, the reply was that questions can be submitted on-line internet or by mail and that written comments are forwarded to the committee by the county executive office.
At its June 9 meeting the committee received only two public comments on the redistricting process; one person, a resident of south county recommended approval of LULAC's Plan #3, and the second person stated "communities of interest often span city boundaries and ought to be respected' and that the Voting Rights Act be given a priority" in the consideration of the plans before the committee.
The committee has declared that seven (including six "phantom" maps) submitted plans are not "under active consideration at this time" – committee chairperson Don Hughes stated the committee has "technically tabled the phantom plans." Hernandez acknowledged to the committee that he hopes the phantom plans are not resurrected to life in a future meeting.
Established in 1946, Santa Ana LULAC Council #147 is the oldest LULAC council in California and is an affiliate of Orange County LULAC District#1 and LULAC National – founded in 1929 with its national office in Washington , D.C.
The mission and objectives of the League of United Latin American Citizens (LULAC) is to advance the economic development, educational advancement, public policy outcomes, housing opportunities, health awareness, and general civil rights protection of Latinos in the United States and Puerto Rico through community-based programs and services through more than 700 local LULAC councils nationwide.
###
LULAC Files Redistricting Suit Against Texas
Legal Team has Been Preparing for Redistricting Process Since Last Year
San Antonio, TX –The League of United Latin American Citizens, the oldest and largest Latino membership organization in the United States, filed suit today against the State of Texas challenging the manner in which redistricting for the United States House of Representatives, the State House of Representatives and the Texas State Board of Education have been drawn or will be drawn.
LULAC attorneys including Luis Vera, Jose Garza, Rolando Rios & George Korbell have been working since last November on the redistricting process in Texas . Once the 2010 Census figures for Texas were made public, George Korbell drew redistricting maps that were used by Texas LULAC leaders in their testimony before the state legislature. These maps made clear that the four new congressional districts that Texas gained as a result of its fast growing Hispanic population, could be drawn in a manner that would create four new Latino performing districts.
"For 82 years, LULAC has worked to defend the voting rights of Latinos in the state of Texas and throughout the nation," stated Margaret Moran, LULAC National President. "The lawsuit filed by LULAC today against Texas will ensure that Latinos in Texas benefit from the new districts that state gained as a result of Hispanic population growth."
LULAC joins by way of intervention the suit filed originally by the Mexican American Legislative Caucus. The motion and complaint are attached can be downloaded at the following link www.lulac.org/txsuit
The League of United Latin American Citizens, the largest and oldest Hispanic membership organization in the country, advances the economic condition, educational attainment, political influence, housing, health and civil rights of Hispanic Americans through community-based programs operating through 900 LULAC councils nationwide.
###