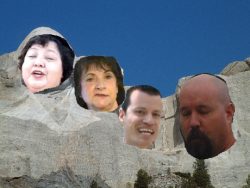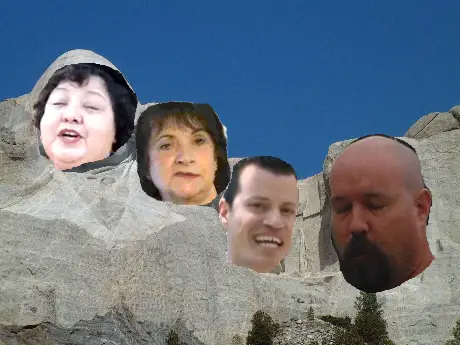 Santa Ana City Councilman David Benavides has chosen to give common sense and decency, not to mention his fellow councilmembers and the residents of the city, the middle finger.  The Ward 4 councilman has made the singleminded decision to go forward with the honoring of a group of people including at least one person who belongs to a recognized "hate group" and her supporters.

My sources inside city hall tell me that Benavides was contacted by at least three councilmembers and Mayor Miguel Pulido urging him not to go forward with the presentation of a certificate of recognition to the American Independence Day Planning Committee which includes Lupe Moreno, a member of CCIR which has been identified as a hate group by the Southern Poverty Law Center, and her supporters Rosie Avila, Thomas Gordon, Anne Menaldo and Anita Hynds.  Hynds husband was videotaped at the event referring to Latino residents as "f*cking wetbacks".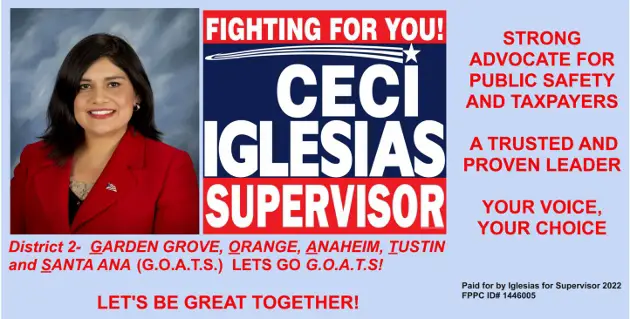 While not all of those being honored have direct ties to Moreno they all must surely be aware of her anti-immigrant activities and ties to racist individuals and organizations.  They could have chosen to not participate as long as Moreno was involved but they did not.  Their complicity with Moreno helps her try and legitimize her political activities and thus helps further her agenda.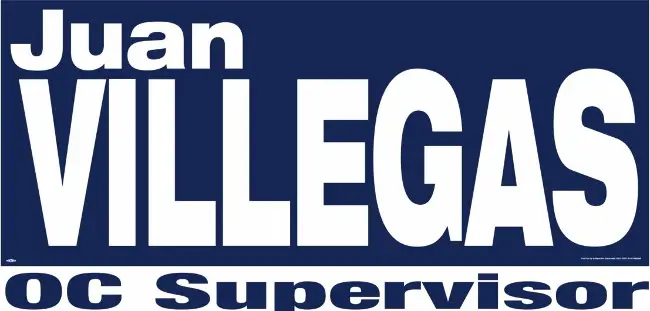 Avila, Gordon and Menaldo's signatures all appear on Moreno's nomination papers for the 69th Assembly District Republican Central Committee (see below).  This shows that they are not only guilty of associating with a known hater like Moreno but they also endorse and support her.  I am quite sure that the overwhelming majority of Santa Ana residents would be disgusted and outraged to find out that Councilman Benavides is honoring folks like this.
If Councilman Benavides wants to honor these folks that is his right, but he should not drag the entire council into this madness.  He could simply award this certificate on his behalf at one of his townhall meetings.  By choosing the route he has he is putting a stain on the council as a whole.  You see the award being presented on Monday night will be done on behalf of the Mayor and the entire City Council and that is what the record will reflect.
Should opponents of Mayor Pulido or any of the councilmembers want to make an issue of this and state that they honored a member of a hate group and her supporters they would be correct in that assertion.  I can see the mailers come this election season tarring and feathering them for Benavides boneheaded move.  They must act now to save their own reputation.
I would encourage the rational thinking members of this council to refuse to go along with the awarding of these certificates Monday night.  As a result of my conversations with a number of those councilmembers it is clear to me that they are steadfastly opposed to this and have assured me Mayor Pulido is as well.  With that being the case they need to publicly rebuke Councilman Benavides and cancel this honor.
This council had no problem kicking Michele Martinez in the rear when they were upset with some of the things she was doing well perhaps it is about time Benavides gets a little taste of the same.  Benavides has his eyes on Jose Solorio's assembly seat, well I certainly hope when it comes time to elect Jose's successor people will remember how Benavides chose the bigots over his colleagues and the community.