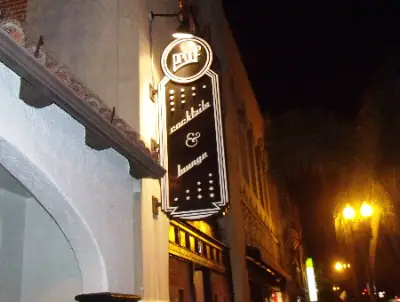 The Santa Ana Planning Commission is considering new rules for Downtown Santa Ana bars – and several of the more controversial bar owners and other Downtown Santa Ana gadflyes showed up at this evening's meeting to speak up in support of a proposed expansion sought by Proof Bar.
You may recall that Proof owner Joey Mendes got ripped by the OC Weekly a few months ago when he refused to allow a member of a band that was set to play at his bar to enter his establishment, because the poor guy was using a Matricular Consular card as I.D.  Mendes was there tonight as well.
I have no idea why Tish Leon, who was ousted from the Santa Ana Parks and Recreation Commission, was there tonight.  Nor for that matter do I understand why the owners of Proof apparently have retained Phil Bacerra to advocate for their expansion.  His Linkedin page says he is a "problem solver."  Bacerra was dismissed by Mayor Miguel Pulido from an OCTA Commission, a few months before Leon got the boot.  Neither Bacerra nor Leon have any pull whatsoever with our City Council majority.
Bacerra, incidentally, is advocating on his blog for an Entertainment Commission – such as the one in the City of San Francisco.  This Commission would issue and deny permits in an "Entertainment" area.  Isn't that what our Planning Commission already does?  Lame.  The last thing we need is to empanel a bunch of barflys on yet another city commission!
One of the owners of Chapter One: the Modern Local Restaurant (perhaps the most pretentious business name in Santa Ana) was there too – you may recall Tim O'Connor (one of their owners) went off on Downtown quinceanera shops a few weeks ago.  He told the Santa Ana City Council that "You can't have the same shop, the same stores, the same exact same quinceanera shop across from the exact same quinceañera shop…exact same thing over and over again and expect to be successful. Times have changed. Fourth Street should change with those times," according to the OC Weekly.
Planning Commissioner Sean Mill reminded those in attendance about what he said by telling the folks at the Planning Commission meeting that perhaps we don't need bar after bar in to open up in our Downtown area.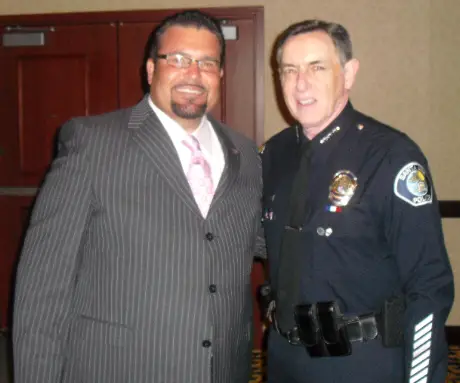 The Santa Ana Police Department doesn't want any more bars in Downtown Santa Ana either…
Mill told me later that he found it ironic that many of the same folks who drummed the Latino-owned bars out of our Downtown area years ago are now trying to open more bars – but of course they are marketing to a different crowd.  Mill also wondered why families are being forgotten in the mad rush to open more bars in the area.
Planning Commissioner Patrick Yrarrazaval, who is the Principal at Valley High School, opined that the Downtown area is a better place to open bars than, for example, opening one across from Lathrop.  Oops.  He apparently doesn't consider the area charter schools to be public schools, even though they are.  Those schools include the Orange County High School for the Arts, the Edward B. Cole Sr. Academy, and the El Sol Science & Arts Academy of Santa Ana, plus the Orange County Educational Arts Academy (OCEAA).
Do we really need MORE bars in Downtown Santa Ana?  Really?  Santa Ana already has issued more liquor licenses than any other city in Orange County.  It's not close.  I think we could use some more family restaurants.  Most of us cannot afford to eat at the newer restaurants.  A Chuck E. Cheese would be nice – Santa Ana is the largest city in Orange County without one.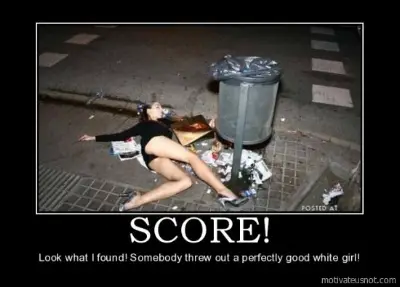 The Proof guys have a lot of nerve asking for an expansion after one of their patrons was shot at 2 am in a nearby parking structure, last year.  The problem with Proof and the other bars is that they don't serve food.  So their patrons get stone cold drunk.  I wonder how many of these drunks get away with driving under the influence, since the SAPD DUI checkpoints are usually set up in quiet neighborhoods with high numbers of immigrants?  Yes, once in awhile they set one up near Original Mike's, but they should have motorcycle officers waiting outside Proof every night.  It would be easy pickings.
Nothing was settled tonight, but you can expect a hell of a fight as the Planning Commission weighs the new ruled.  I am pretty sure that the City Council majority won't likely be swayed by the folks who were at tonight's Planning Commission meeting.  Did I mention that Irv and Ryan Chase were there – along with their promoter, Archer Altstaetter?  Archer went off on what he intimated are antiquated city rules – but this is the guy who opened his new costume store without a business license!  What does he care about rules when he ignores them anyway?