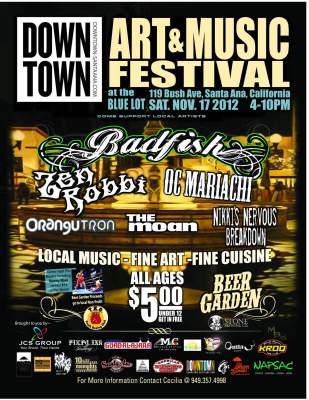 Keepin' it local, keepin' it tasty, keepin' it real! Join us for the Art & Music Festival at the Blue Lot in Downtown Santa Ana, on Saturday, Nov. 17, from 4 to 10 pm.
Enjoy live music from local bands, purchase local art, and enjoy delicious foods from Downtown Santa Ana's local restaurants.
Event address: Bush Ave and First Street, Santa Ana.