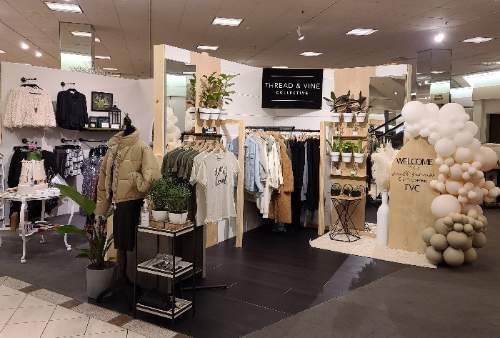 The MainPlace Mall finally found a vendor to take part of the massive space that was vacated when Nordstroms left the Santa Ana shopping center. The new vendor is a company called Open Market OC. They have hand selected local and small businesses that specialize in fashion, art, beauty, vintage, handmade items, as well as prepackaged food items. This is their second location – they started in Laguna Hills at a vacant Macy's.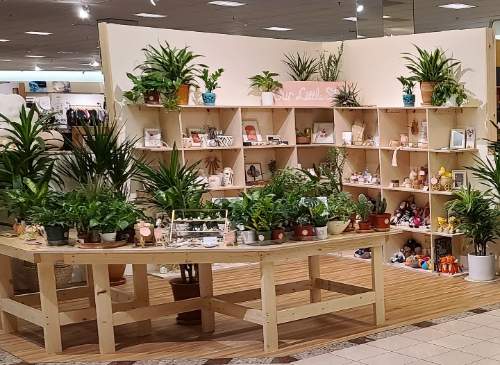 Both of the Open Market locations feature dozens of vintage boutiques featuring clothing, records, jewelry, home decor and furniture, as well as others specializing in antique collectibles and furniture. They are open seven days a week.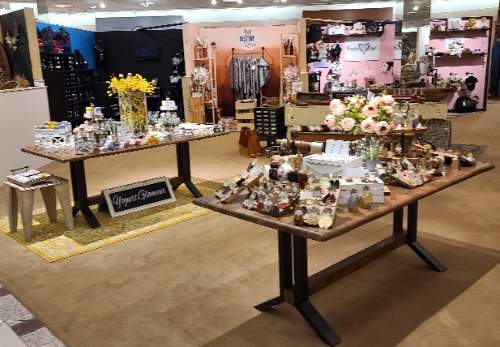 They are open from 11 a.m. to 8 p.m. They were able to open up the new Santa Ana location before Christmas. One of their clerks told us that they are already negotiating to take the first and third floors that were vacated by Nordstroms.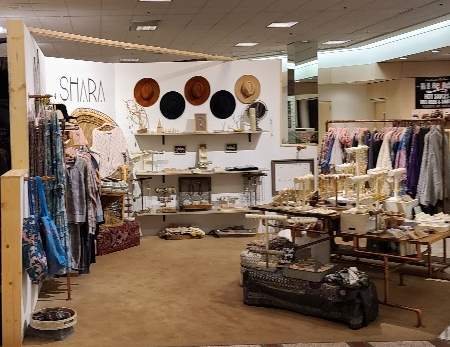 The MainPlace Mall was fortunate to find Open Market OC. It is extremely difficult to find big box retailers now, particularly with the ongoing COVID-19 pandemic. The unique Open Market OC concept is already proving popular. When we visited the Santa Ana location a couple nights ago customers were coming in every few minutes. There is a lot to see so browsing will be part of the shopping experience at Open Market OC.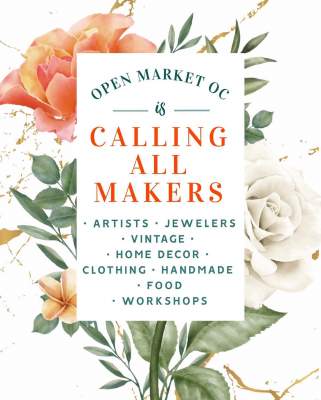 The Open Market OC is looking for more vendors to showcase at their Santa Ana and Laguna Hills locations. Click here to submit an application. They are also looking for part-time cashiers. Click here to apply.