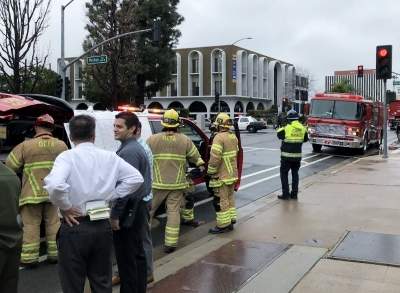 There was a commotion this afternoon at about 2 p.m. at the Orange County Courthouse as several County workers had to be treated for symptoms related to the opening of a suspicious package found at the main Courthouse according to the OC Sheriff.
A total of four individuals were affected, including one Orange County Sheriff's Deputy and three civilian court workers.
The Deputy and one of the civilians were transported to a hospital. The two additional civilians were in the process of being transported for medical treatment but had no life-threatening injuries.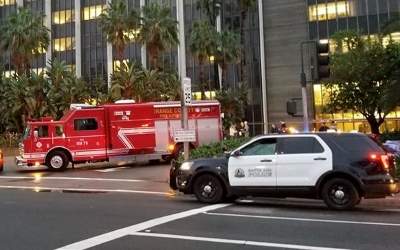 There were no evacuations as surrounding courtrooms were holding in place and the Court's west wing was contained.
A sheriff's deputy and three court workers were treated for unspecified symptoms after a suspicious package was found at Orange County's main courthouse in Santa Ana on Thursday, Jan. 17.
The item was found in a courtroom, which was not in session, on the third floor of 700 Civic Center Drive in the courthouse's west wing according to the O.C. Register.
The symptoms reported by the affected deputy included having difficulty breathing and skin irritation.
OCFA Haz-Mat & the OCSD Bomb squad were jointly investigating.
According to one of our readers Eastbound traffic on Civic Center is blocked due to the ongoing Sheriff's investigation.