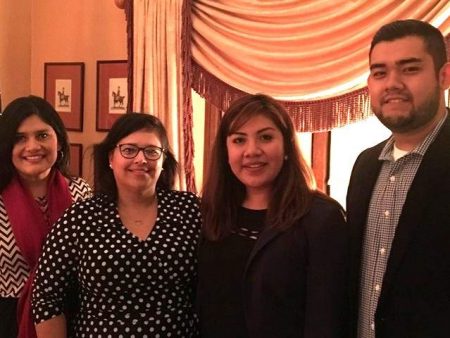 Over half of the voters in the 69th Assembly District are Latino – but our Assembly representative is Tom Daly, who as the former Mayor of Anaheim had a distinctly anti-Latino record. Daly opposed a Hispanic supermarket that did eventually open in Anaheim without his support. He also persecuted the poor people who live in Anaheim's motels.
Make no mistake about it, Daly is in the Assembly to serve the 1% – and to vote for whatever Disney and other special interests in Anaheim ask him to vote for.
In fact Daly incurred the wrath of O.C. Democratic Party Central Committee member Jeff LeTourneau this year when he voted against a bill (AB 1066) that granted overtime to our state's farm workers. LeTourneau ripped Daly in an editorial posted by the Voice of OC, stating "Daly instead cast his lot with each and every Assembly Republican and only one other Democratic and voted no. Although representing one of the poorest Districts in California (Anaheim and Santa Ana) he instead chose to take a position right out of the Lincoln Club, Disney and California Restaurant Association playbook, arguing against indexing for inflation and using the tired argument that the bill would cost jobs for the working poor."
Daly eventually voted for the final version of AB 1066, but only after opposing it, over and over.
You would think that the Democrats would have tried to replace Daly this year but instead they gave him a free pass.
But Santa Ana resident Ofelia Velarde-Garcia is not giving Daly a free pass. She is running against Daly on the November ballot. We are happy that a Santa Ana resident is challenging Daly as Santa Ana encompasses the great majority of the 69th Assembly District, which also includes parts of the cities of Anaheim, Garden Grove, and Orange.
Velarde-Garcia says that "I'm running because we need new leaders. Leaders who will fight to keep criminals behind bars and out of our neighborhoods. Leaders who also understand that we can't handcuff our way out of the crime problem, but also need to ensure our children receive the best possible education as well as quality jobs waiting for them once they graduate. Finally, we need leaders who are going to put the needs of those they represent, first."
Born and raised in the 69th Assembly District, Velarde-Garcia is a lifelong constitutional conservative Republican. A graduate of Valley High School in Santa Ana, she enlisted in the United States Marine Corps, and eventually received an Honorable Medical Discharge.
Velarde-Garcia has worked for the County of Orange for 17 years. After attending the California School of Court Reporting, she embarked on a career in public service, joining the County of Orange. She worked for the Probation Department for 8 years, assisting in that department's mission of protecting public safety. She left the Probation Department to join the Clerk of the Board of Supervisors and she facilitates issues of intergovernmental affairs for regional bodies and local governments.
Velarde-Garcia has also served on the North East Santa Ana Little League Board and is the Neighborhood Watch coordinator for her area. She is currently a member of the Santa Ana Republican Women's Federated and is an ex-officio member of the OC GOP Central Committee.
Velarde-Garcia lives in Northeast Santa Ana with Mike, her husband of 20 years. Together, they have two children: an adult daughter and a teenage son.
Velarde-Garcia has been endorsed by:
Senator John Moorlach
Senator Janet Nguyen
Senator Patricia Bates
Assemblyman Matt Harper
US Representative Ed Royce
Congresswoman Mimi Walters
Orange County Supervisor Andrew Do
Orange County Supervisor Todd Spitzer
Orange County Supervisor Shawn Nelson
Orange County Board of Education Robert Hammond
Orange County Clerk-Recorder Hugh Nguyen
Orange City Councilman Fred Whitaker
Former Santa Ana City Councilwoman Alberta Christy
Click here to check out Velarde-Garcia's Campaign Facebook page.