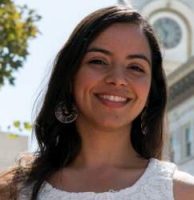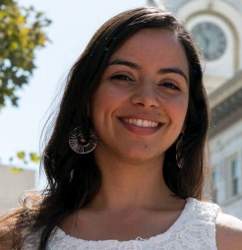 I asked Ana Urzua Alcaraz, the only woman candidate running for the Santa Ana City Council's Ward 3, to send me her campaign platform and she did!  Here it is:
Economic Security
I will dedicate myself to create better economic security for our city's residents. I will champion good jobs, living wages, benefits for workers, more funds for apprenticeship and job training, and higher standards for city contracts to produce good jobs.
I will champion economic opportunities for youth through career pathway programs, and partnerships with educational institutions. Young people deserve the chance to grow in Santa Ana and raise their children here too. Balanced growth will ensure that Santa Ana does not become too expensive for its residents to afford.
Housing
I will fight for quality housing that people can afford. Homes are the at the core of our family's economy, and too many of our families are struggling. Almost half of Santa Ana residents cannot meet exorbitant rent and mortgage prices, and families are forced to double up in houses, apartments, and rooms. As your council member I will fight to meet the need for housing at all income levels, and especially for those in need of affordable housing.
I will work to meaningfully address homelessness in our city. Homelessness is a harsh reality that we cannot continue to overlook, and it lies atthe feet of this housing crisis. Too many families living paycheck to paycheck and with month to month leases are but a step away from being homeless. We must address homelessness now, with quality health services, emergency and permanent shelters, and more quality housing at the lowest levels of affordability.
Public Safety
I will take action to build on existing investments in violence prevention and restorative justice programs. Research shows that the strongest deterrence against crime is opportunity. We need to invest in our youth and prioritize high quality jobs, community centered youth violence prevention programs, joint-use agreements and parental supports. As Father Greg Boyle states, "nothing stops a bullet like a job."
Immigration
I will continue to support the immigrant families that made Santa Ana their home. We are home to immigrants from various parts of Mexico and Latin America, Vietnam, Cambodia, and more, and together we make Santa Ana great. We must continue to lift up, not incarcerate or detain our immigrant families. As such I will support ending the city's Immigrant Detention Contract, and advocate for a stronger support system for immigrants seeking relief, including through U-Visas.
Urzua Alcaraz attended Lowell Elementary School, enjoyed summers at the Salvador Community Center pool, and shopped downtown at Calle Cuatro, according to her bio. She is the daughter of hard-working parents and comes from a close-knit family.
She has been a volunteer music teacher, a community organizer, and is currently a public health advocate. She also graduated from UC Irvine with a BA in Anthropology.
As we wrote earlier this week, we believe that Urzua Alcaraz has a very good chance at winning on Nov. 8 as she is the only woman running for Ward 3, and you might argue she is the only true progressive in the race. There are quite a few men running as well, including: