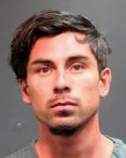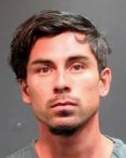 Armando Torreblanca Nunez, a 30-year-old Santa Ana man, ended up pleading guilty today to a felony count of kidnapping for purposes of child molesting just as jury selection was underway, according to NBC News.
The then 4-year old boy in question and his family were at a birthday party at Jerome Park when the family noticed that the boy was missing, at about 8:15 p.m. on July 27, 2016, according to the SAPD.
The boy's panicked mom called the police when she could not find her son. The OC Sheriff's police helicopter was then used to broadcast a message over its public address system describing the boy's clothes.
As it turned out an electronics store employee heard the helicopter's broadcast and he grew suspicious of Nunez, who had asked for a buck for "his kid." The employee told his boss who then confronted Nunez at a market near the electronics store.
When the manager asked Nunez if the child was his he replied in the negative and so the manager took the child away from him. Nunez tried to walk away but the employees detained him until the police arrived.
The boy's fate would have likely been grim as Nunez had a condom on him when he was arrested, according to the prosecutors.
Nunez is set to be sentenced on Dec. 7 for his guilty plea.