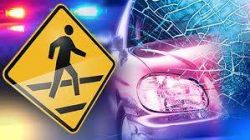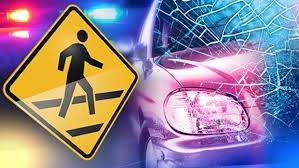 This morning, at about 7:11 a.m., the Tustin Police Department received a call regarding a traffic collision at Newport Ave. and the 5 Freeway. The caller indicated that a dark blue BMW had struck a pedestrian.
The responding police officers located an adult male subject on the sidewalk under the 5 Freeway overpass. He was found to be deceased. The police officers then located a dark blue BMW that was stopped along the curb at Newport and the southbound 5 Freeway exit. The driver of that vehicle spoke with the police officers and he was subsequently transported to a local area hospital for treatment of unknown injuries.
The initial police investigation revealed that the BMW was traveling southbound on Newport from El Camino Real when it struck the west curb line of Newport and then drove up onto the sidewalk. The BMW continued, striking the wall under the overpass and the pedestrian who was walking on the sidewalk.
There are no initial indications of drugs or alcohol and the the cause of the vehicle leaving the roadway remains under investigation. The identity of the pedestrian is unknown at this time.
Anyone with information about this accident is asked to call the Tustin Police Department's Traffic Division at 714-573-3218.