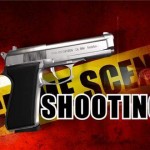 A man was found shot along the riverbed Sunday, Sept. 17, according to the O.C. Register.
SAPD police officers were called to the scene, at the Santa Ana River west of North Fairview Street and West 5th Street and found an injured man, at about 5:47 p.m. 
The man was found to have what were deemed non-life-threatening injuries. He was taken to a local hospital by paramedics, according to the OCFA.
The victim was not identified by the SAPD. Nor did the police release a description of the alleged shooter.
This incident happened near Spurgeon Park and Spurgeon Elementary School, in Santa Ana's Ward 5, which is represented by Councilman Juan Villegas.