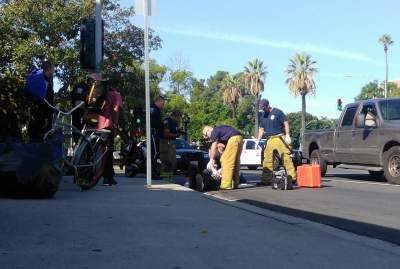 Homeless Man hit by vehicle
This morning a homeless man crossing the street intersection was struck by a vehicle going east bound on Civic Center Dr and Sycamore St.
A witness named Manny reported that he saw the man get hit by the vehicle and he also said that the victim had minor injuries and complained of pain in his torso. 
The victim was taken to a local hospital with non life threatening injuries. The driver of the vehicle, and a passenger, were interviewed by SAPD police officers. It is not known if the driver was cited.