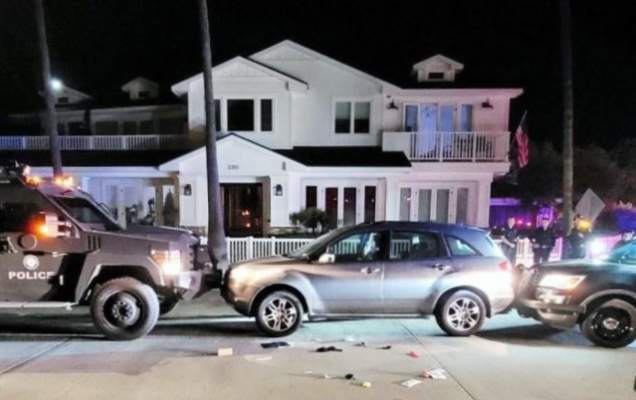 William McNair, a 45-year-old man, was arrested on suspicion of carjacking and felony evading for allegedly snatching a vehicle from a man at an ATM machine in Garden Grove and then leading police on a chase that ended all the way in Newport Beach, according to the Garden Grove Police Department.
The victims were a man and a woman in their 50s drove the vehicle to an ATM at 11:35 p.m. on Saturday night, in the area of Harbor and Garden Grove boulevards. They were spotted by McNair, who allegedly approached the male driver and dragged him from the driver's seat after the woman had exited from the vehicle.
McNair took the vehicle and fled from the scene, nearly striking the male victim as he drove out of the parking lot.
Gang Suppression Unit (GSU) Police Officers were in the area and saw the vehicle speed past them as the call was being broadcasted on the radio. GSU caught up to McNair and attempted to initiate a high-risk vehicle stop, but he continued to flee from officers.
The pursuit continued through two cities and finally terminated at Channel Rd and Ocean Blvd, in Newport Beach. To prevent further escape, the suspect was boxed in, with the help of the Newport Beach Police Department Bearcat.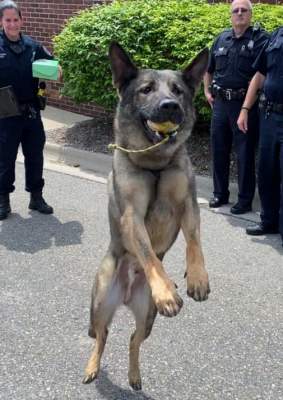 Officers gave several commands and utilized non-lethal means, but the suspect remained uncooperative and refused to exit the vehicle. K9 Officer Kody was then deployed and assisted in apprehending McNair. He was later positively identified by witnesses as the carjacking suspect.
McNair, a resident of Los Angeles, was arrested on suspicion of carjacking, assault with a deadly weapon and felony evading.
It is not known yet if McNair will plead that he was just having a bad mental health day.