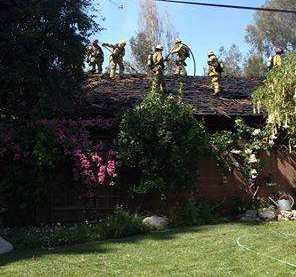 A fire broke out this afternoon at the log cabin located at Santiago Park.  The cabin was not occupied at the time.  Santiago Park is located off of Memory Lane and Main St., just north of the 5 Freeway, in north Santa Ana.  The Orange County Fire Authority has not yet reported about the fire on their Twitter feed or their Facebook page.
My son saw several fire trucks and police cars at the park and the fire was also reported on the Park Santiago Neighborhood Association's Facebook page.  They also reported that the fire was started by embers from a nearby bush/tree fire.
The lob cabin is rented out by the City of Santa Ana's Parks and Recreation department to local residents and is often used for birthday parties.
Unfortunately Santiago Park is also a destination not only for the homeless in the area but also for men who lurk in the bushes and try to hook up with each other, as we have previously reported.
A young woman tragically committed suicide at Santiago Park a few years ago.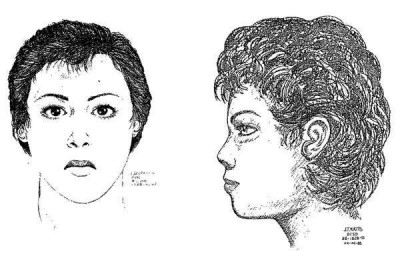 Perhaps the worst crime to happen at Santiago Park involved the unsolved mystery of a young woman's severed head that was found in Santiago Park way back in 1988. The woman had been stabbed seven times in and around her left eye, two times to the right side of her face and once in the neck, according to the O.C. Register.
Also in 1988, there was a big debate about whether or not to arm Santa Ana's Park Rangers.  One of the rangers apparently beat up a homeless man using a baton, according to the L.A. Times.
And in 2009, the car of a man killed by one of his employees was found in Santiago Park, according to My News LA.
You can read more about the history of Santa Ana's rivers and creeks here.