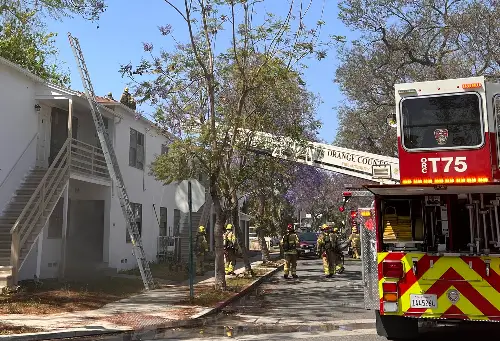 A fire started at a vacant two story apartment in Santa Ana this afternoon. OCFA firefighters were on scene at the fire at about 3 p.m. at the 1100 block of N Lacy.
Fire fire crews aggressively searched for the concealed fire and were able to extinguish it before it spread to other parts of the building.
No injuries were reported and no cause has been determined yet.