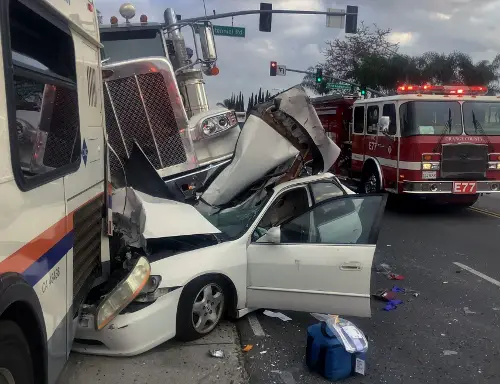 The driver of a vehicle that crashed into both a bus and a truck in Santa Ana this morning somehow survived even as the vehicle ended up pinned under the other much larger vehicles.
The crash occurred just after 7 a.m. at the intersection of Fairview Street and Centennial Road, according to a Tweet by the OCFA.
Fortunately, no one was in the passenger seat.
Photos from the accident shared on the OCFA's Twitter page showed the car pinned under both the bus and the truck, with the back of the car sheared off.
The driver of this vehicle was reported to be in stable condition.